Do it yourself (DIY), make a 3D printed custom gift online.
You can create and order custom gifts, items on three ways in our Manubim website.
1.) ON THE BASIS OF THE SELECTED OPTIONS ON THE PRODUCT PAGE
Click on the custom products (such as phone holders, bookends, phone cases, car keychains, family key rings license plate keychains, dog tags, etc) to find the product sample photograph of similar customized 3D printed products, item numbers, descriptions and price. In case of order you will need to pay the price indicated on the product page. The accessories and decorative items shown on the photographs are not part of the product unless it is highlighted in the product description.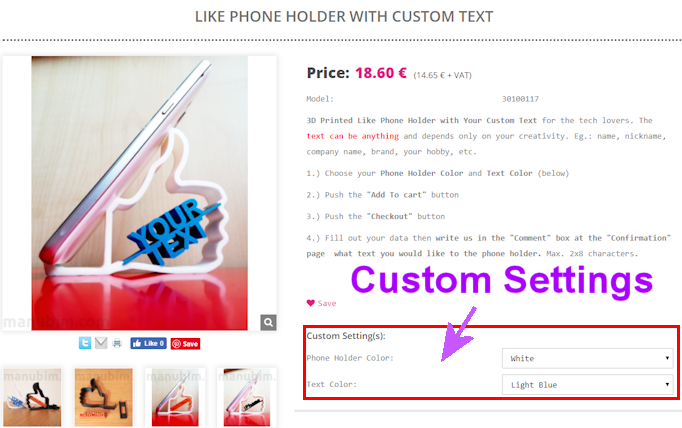 You can place these products directly from the product page to the "Shopping Cart". If you would like to have a unique text on the product you must enter it in the Comment box of Confirmation Page during the Checkout process.
2.) ON THE BASIS OF YOUR UNIQUE REQUEST
It is possible to send us any of your unique product's wish using any of our forms (pl: custom gift request) or by e-mails. At this point, we will create a custom product page of the product according to your design. On the custom product page, you can find the product's digital preview (image of the 3D model), item number, description, and price. When purchasing you will need to pay the price on the custom product page. You can place these items to the "Shopping Cart" directly from the custom product page.
Write us and we turn your idea into a real product!
3.) UPLOADING 3D MODEL
There are many websites where you can download free or payable 3D printable models. But if you are a professional modeler you can also design your 3D CAD model. You can send us these models and we will print them out after accepting our offer. We undertake not only unique but also small-scale production, contract work for printing.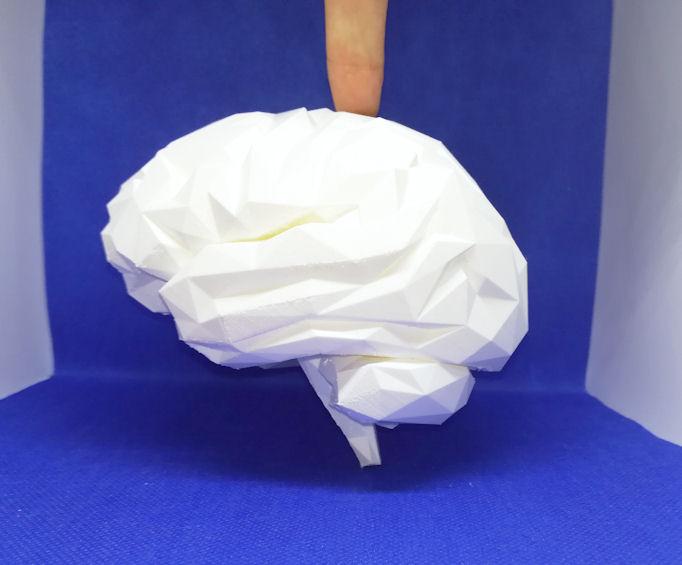 Things to watch out for when downloading models:
preferably download * .stl or * .obj files
Not all models can be printed (even if it is written about it). Ideally, not only you see the virtual 3D model, but also photos of the already printed model
Not sure that we can print all models (this depends on the technology)
You may be able to buy a 3D model cheaply, but it can still be expensive to print in 3D. The cost of printing depends mainly on the printing time, and the size of the model.
In other words, if you are unsure, please contact us and we will assist you before purchasing the 3D model.
Here are some ideas on where to find payable or free 3D models: