Custom Combs and Brushes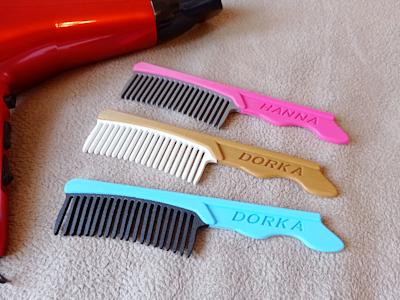 These unique combs are truly special gifts that will help you comb your hair properly and make it silky. You can choose from combs of different shapes and colors, which you can order labeled with your own name. The products are made with the help of 3D printing, so you can be a part of this modern technology.
Did you come up with ideas and want another model?
We have implemented many requests with 3D printing. We have already made Barracuda Keychain, Fitness Step Pad Keychain, Panda Bookend, or HIP-HOP Penholder as well. You can order us from 1 piece (no minimum order quantity of hundreds of pieces) but we also make souvenirs for friends, school classes, and smaller companies according to individual needs.