Custom License Plate Keychains - 3D printed gifts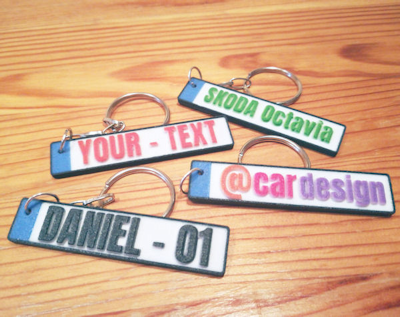 Would you want a license plate 3D keychain with a unique label on it? You are at the right place. With a unique 3D printed gift you can create imaginative and creative surprises for anyone. Don't forget the text on the keyring can be anything it only depends on your imagination what we will 3d print out. Eg. Registration number, name, nickname, company name, place-name, car, motor brand, service name, etc.
Showing 1 to 5 of 5 (1 Pages)
Custom Keyring Gift ideas
Number plate behind the windshield? Everyone already has it - You want your own, this is why you are here! Give a license plate key holder - write a cool car brand, your sweet message, your boyfriend's bucket lists destinations and surprise anyone with it. But if you have a car fleet and you can not distinguish the keys of the vehicle, that's the solution as well.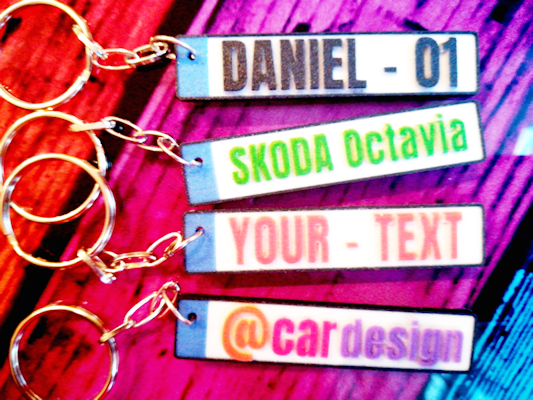 Did you come up with ideas and want another model?
We have implemented many requests with 3D printing. We have already made Honda Civic Shaped Keychain, Fitness Step Pad Keychain, Owl Bookend or HIP-HOP Penholder as well. You can order us from 1 piece (no minimum order quantity of hundreds of pieces

) but we also make souvenirs for friends, school classes and smaller companies according to individual needs.