Custom Designed Keychains - 3D printed gifts
Customize these Designed keychains, order it and we will materialize to you with 3D printers.
Personalise with colorization and dimensioning to smarten the keychains. Do it Yourself (DIY) because custom designed keychains make a inemitable and creative gift anytime against mass products.
How it works?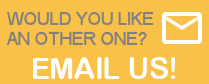 Read it how to use.