Custom Car Keychains - 3D printed gifts
Let's Customize!
Customize these car keychains, order it and we will materialize to you with 3D printers.
Personalise with texts, your names, nicknames, license plate or any other fun messages or placing patterns (engrave or emboss) to smarten the keychains. Do it Yourself (DIY) because custom keychains make a stricking and creative gift anytime against mass products.
How it works?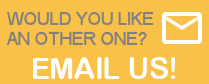 Read it how to use.
Showing 1 to 11 of 11 (1 Pages)
Egyedi ajándék ötletek
Szavak, számok, nevek - bármi lehet ezeken az autós kulcstartókon és a gyerekek nem fogják összekeverni a szekrénykulcsokat az iskolában, a vendégek az öltözőkben… Vagy legyen rajta a barátod, barátnőd neve, beceneve és add neki személyre szóló ajándékként! De meglepheted szerettedet olyan egyedi slusszkulcstartóval, amin kedvenc járgánya beceneve szerepel! Ilyet bizony nem találsz a boltokban!
Ötleted támadt és szeretnél egy másik modellt?
Számos kérést megvalósítottunk már a 3D nyomtatás segítségével. Készítettünk már Barracuda kulcstartót vagy éppen fitnesz step pad kulcstartót is. Nálunk már 1 db-tól is rendelhetsz (nincs több száz darabos minimális rendelési mennyiség

), de egyéni igényeknek megfelelően baráti társaságoknak, iskolai osztályoknak, kisebb cégeknek is készítünk ajándéktárgyakat.