Personalised Pencil & Pen Holders - 3D printed gifts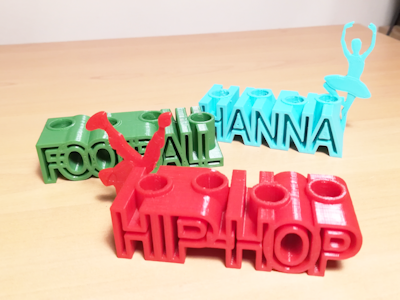 Personalised Pen and Pencil Holders.
Showing 1 to 6 of 6 (1 Pages)
Personalised Gift Ideas
Who would not have seen a messy desk? If you do not share the view that order is just for stupid, the genius reigns over chaos than check out our unique pen or pencils boxes, choose what you like, or shape it yourself!
A special, personalized, lovely gift and your desk is already tidy! Can be customized according to your individual needs, a special pencil holder can please anybody but especially popular among children!
Did you come up with ideas and want another model?
We have implemented many requests with 3D printing. We have already made Honda Civic Shaped Keychain, Fitness Step Pad Keychain, Owl Bookend or HIP-HOP Penholder as well. You can order us from 1 piece (no minimum order quantity of hundreds of pieces

) but we also make souvenirs for friends, school classes and smaller companies according to individual needs.