Custom Dog Keychains - 3D printed gifts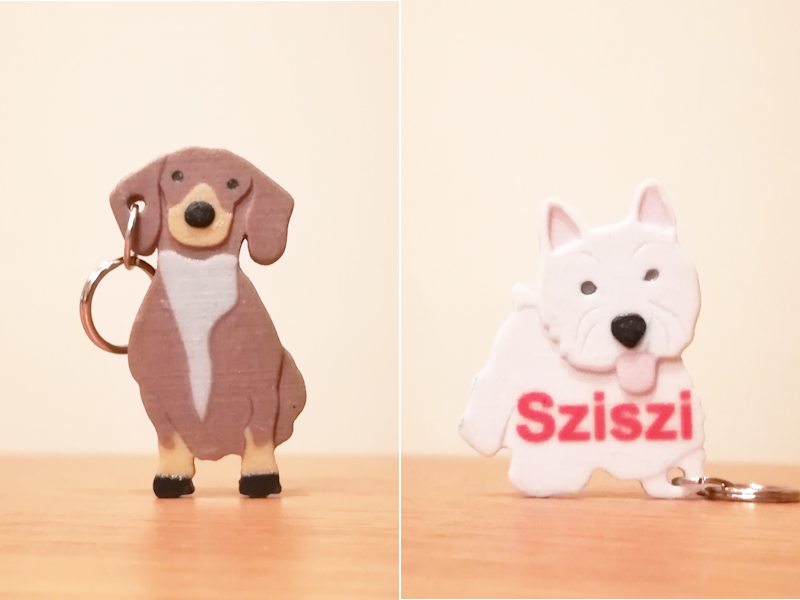 Customize these Dog shaped keychains, order it and we will materialize to you with 3D printers.
Personalise with your favorite name, nicknames or any other fun messages or placing patterns (engrave or emboss) to smarten the keychains. Do it Yourself (DIY) because custom keychains make a lovely and creative gift anytime against mass products.
or
Do It Yourself from the models below.
Showing 1 to 5 of 5 (1 Pages)
Custom Keyring Gift Ideas
Keyring for Sparky, Paw, Teddy? No, no, rather to the owner! A real personal gift for any dog owner! Let the dog name be anything, no matter what we will 3D print it. And should you give it to the dog he can even put his name on his dog collar! Do not skedaddle should you not find your favorite dog breed – to satisfy individual needs any breed of dog is pre-designed by our designers upon request!
Did you come up with ideas and want another model?
We have implemented many requests with 3D printing. We have already made Honda Civic Shaped Keychain, Fitness Step Pad Keychain, Owl Bookend or HIP-HOP Penholder as well. You can order us from 1 piece (no minimum order quantity of hundreds of pieces

) but we also make souvenirs for friends, school classes and smaller companies according to individual needs.