The 3D chocolate printer
The mycusini® 3D chocolate printer brand is backed by the German company Print2Taste. The team was already successful at Kickstarter in 2015 with the world's first plug & play 3D food printer.
The printer is so small that it fits comfortably in a smaller kitchen. It measures 19 x 19.5 x 27 cm, which does not exceed the size of most coffee machines. Of course, the surface area that can be used for chocolate printing is smaller than this, approx. size 10x7 cm.
What can it be printed with it?
The printer requires the use of its own mycusini® 3D Choco brand of chocolate capsules, or - this is perhaps a bit of a downside - only this chocolate is recommended for use, meaning it's not worth printing with any store chocolate. Fortunately, in addition to white and dark chocolate, there are several flavors of chocolate available, such as orange, raspberry, or coconut.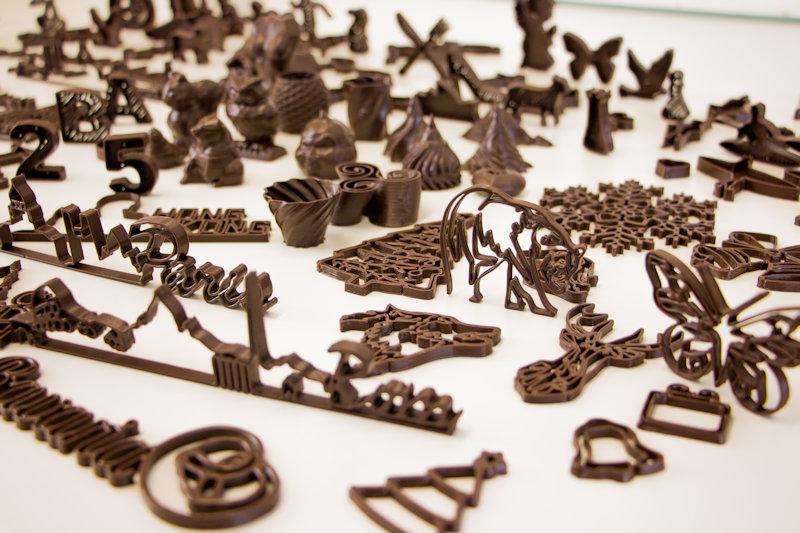 source: mycusini® - www.mycusini.com
You can print virtually any geometric shape just like any other 3D printer, all you need is a *.stl file. For those who would be unfamiliar with 3D printing, stl is a 3D model file format used by most 3D printers. Of course, not all kitchen fairies want to deal with 3D modeling, so a set of more than 1,000 3D models are available on the manufacturer's website. But even if that's not enough and you want something unique, we can also create a 3D model (stl), which can then be converted to a final format on the mycusini® Club website.
Who should buy such a 3D printer?
Of course, we are not saying that soon everyone in their kitchen will have such a chocolate 3D printer next to their coffee maker, as the basic package is 348 euros, which of course is a bit of a luxury to print chocolate shapes for a festive occasion or two. But smaller confectioneries and cafes may already want to think about how they can use it.
If you feel that this printer is not yet for your kitchen, but you want to create some uniquely shaped delicacy, look around our custom cookie cutters or our coffee and cappuccino stenciles. We can make unique gifts in any form you would like.
You can read more news here.
Follow us for the latest news:
---