Custom Christmas Decorations - 3D printed gifts
Customize these Christmas Decorations, order it and we will materialize it to you with 3D printers.
Personalise with texts, names, years or any other lovely messages or placing patterns (engrave or emboss) to smarten the decorations. Do it Yourself (DIY) because an unique Christmas gift always shows your faithfully love and trully creative gift against mass items.
How it works?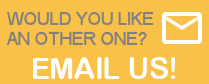 Read it how to use.
Showing 1 to 7 of 7 (1 Pages)