STEEL printing material
Steel is the cheapest metal for 3D printing material. Due to its strength and abrasion resistance, it is ideal for making custom objects and gifts with full functionality. Printing technology makes it possible to print very detailed models from steel. The unique 3D printed steel products we deliver are 60% 420 stainless steel and 40% bronze alloys. Our 3D printed products are materialized with Binder Jetting technology.
There are two types of surface finishing work: a natural, polished and golden plated, polished. These products' surfaces are finely rough. You can order our Custom Metal Keychains with Monogram in such materials.
MULTICOLOR printing material
Composite powder is the only 3D printing material capable of full-color 3D prints. It is able to work with millions of color. This material is used for CJP (Color Jet Printing) technology. Thanks to the technology it is capable to work with high resolution and able to print the very fine details. It does not require additional painting. Because of the 3D printing technology and the full-color availability this material is very suitable for decorations, ornaments, replicas, models, sculptures other visualization items printing. Due to the fragility it is recommended for decoration purposes. The surface is slightly grainy like most of the sandstone. You can order our custom car or license plate keychains in such materials.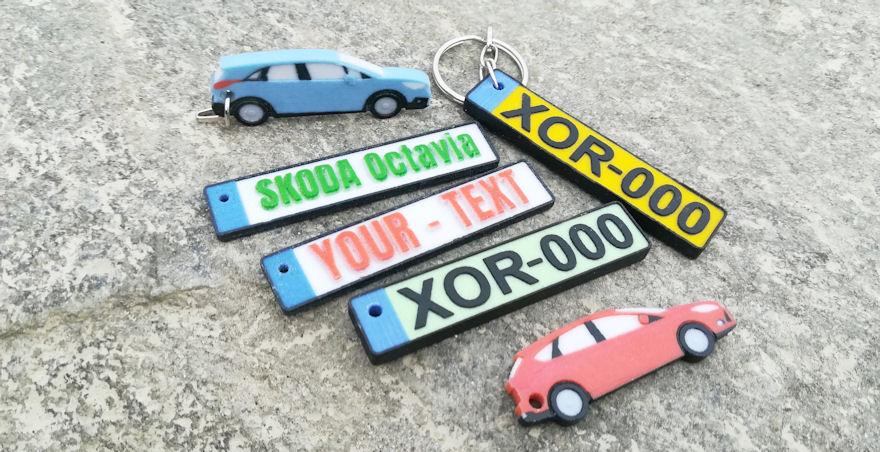 Polyamide 3D printing material
Polyamide is an extremely versatile, slightly elastic but strong material. 3D-printed polyamide products' surfaces are slightly grainy and porous. A wide range of variety of colors can be ordered. Ideal for creating unique gifts where the model is more complex since during 3D printing this material due to technology (SLS) does not require support. Therefore its surface is smoother and the printed layers are less visible than using basic 3D printing technologies (FDMs) and materials (PLA, ABS)
You can order our custom phone cases in such materials.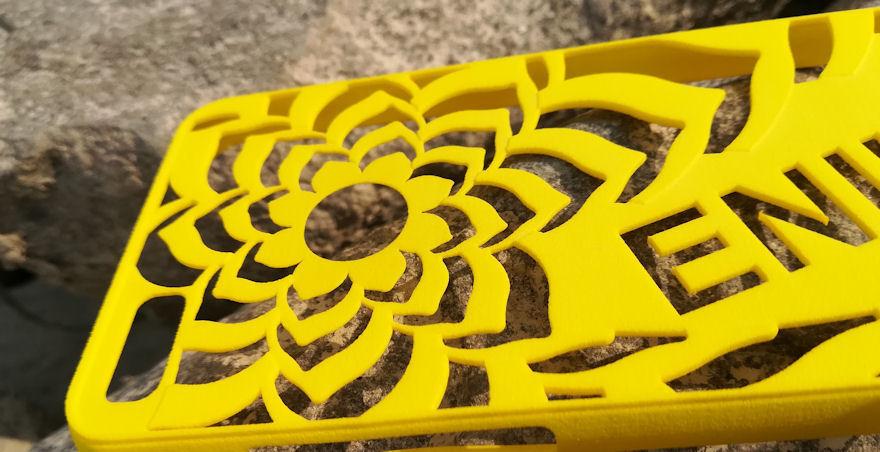 PLA plastic printing material
The PLA plastic (Polylactic Acid) is an environmentally friendly, biodegradable thermoplastic material. PLA is made from bio materials like cornstarch, sugar cane, tapioca root or even potato starch which makes it biodegradable. PLA materials (filaments) are used by FDM (Fused Deposition Modelling) 3D printing technology. PLA is available in most colors and maybe translucent, wooden or metallic-like.
The layer bonding is very strong with PLA, however, the material itself is brittle and will break or crack if you drop it. Due to FDM 3D printing technology, stepping is visible and creates a coarse surface finish. If you need something for engineering purposes then we recommend a tougher material that might be more appropriate. So, PLA is recommended for decoration purposes or concept models to test the size, aesthetics, and functionality of the final design. You can order our custom bookends, 3D photos (lithophane) or custom desktop phone stands in such materials.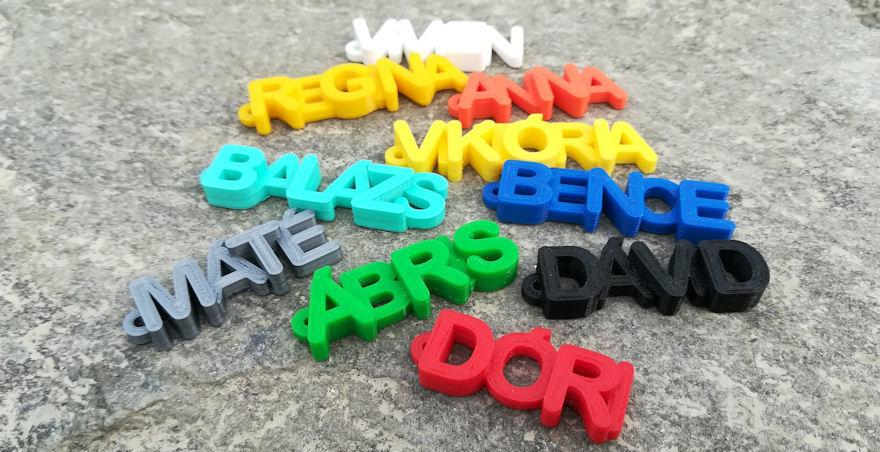 ABS plastic printing material
ABS (Acrylonitrile Butadiene Styrene) is slightly stronger and flexible than PLA, so if you are looking for strength in a print, ABS might be a suitable material. The strength and durability give your product a long service life (LEGO parts are made from ABS as well). ABS materials (filaments) are used by FDM (Fused Deposition Modelling) 3D printing technology. It has poor UV resistance, so this is why it is not recommended if you plan using your print outdoors.
ABS can be ideally used for daily products, gifts where the usage of printed items is also important besides the decoration purpose.
Sample kits
We know that reading and learning about printing materials is one thing, seeing and touching them another. You may have never met them and unsure about the 3D printing materials quality, that's why we have created 3D printed sample kits. Looking and touching them closely will help you to decide which 3D printing material fits your unique 3D printed design best.
---