In the Netherlands, this is not the first time that a building is built using 3D printing. In 2017 a reinforced, pre-stressed concrete bridge was built for cyclists, printed out of 800 layers. The bridge was printed at the Technical University of Eindhoven, who are very proud of the world of concrete printing research and are involved in the implementation of the Milestone project.
What is Project Milestone about?
In order to carry out the project, the university has been able to set itself up with several major builders, such as the French building material manufacturer Saint Gobain-Weber or Vesteda. The project participants will print 5 buildings.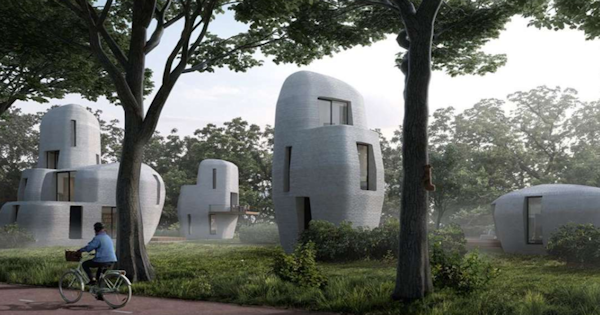 The first house, expected to complete in the first half of 2019, will be a single-storey, three-bedroom bungalow, this will be followed by four multi-level homes. The prospective buyer, the Dutch real estate investor and operator Vestenda, is planning to release the completed flats for tenants. The elements of the first buildings will be made with the 3D concrete printer of the university, but the last house will be realized with the printer installed on the site. Developing and implementing this is one of the most important steps for the future, since without this it is difficult to spread the technology.
Benefits of 3D Printed Buildings
As you can see in the visual designs, the designers of the building have designed futuristic free building forms that make full use of 3D printing capabilities. These unique free forms with today's conventional technologies can only be carried out very costly. Another great advantage of this technology is that it requires less concrete, since in conventional concrete, concrete is completely filled with formwork here but only prints concrete where it is needed. This means less cement use, which, in addition to reducing the total cost of construction, results in lower carbon dioxide emissions as it produces extremely high CO2 during production.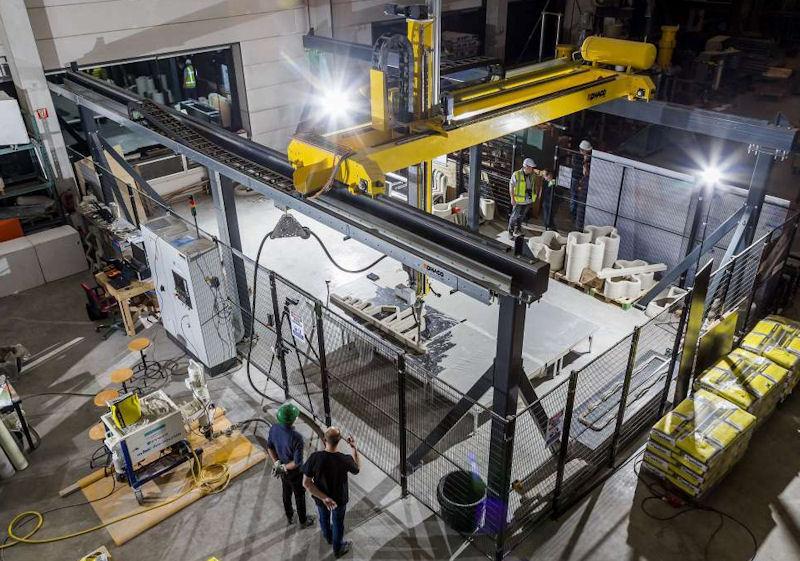 More information: Project Milestone webpage
And if you have an idea of something interesting you want to print, then:
write it to us and we will make it for you!
You can read more news here.
Follow us for the latest news:
---